Betsie Bay Kayak
P.O. Box 1706
Frankfort, MI 49635
Phone: 231-352-7774
Email Us



BETSIE BAY KAYAK


"Manitou"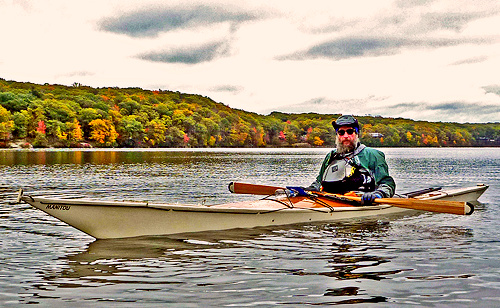 The MANITOU is approximately 18 feet long and 22 inches in beam. It is designed for the heavier paddler, or medium size paddlers needing more gearload capacity. It is slightly deeper than the other BBK models for higher volume. Its roomier cockpit provides a more comfortable fit for the larger paddler. The slightly wider beam gives more initial stability without sacrificing speed and performance.

Weight: 30 to 34 lbs.

Manitou (man-it-too) – Algonquian language word for ''spirit''. The Manitou Islands, (part of the Sleeping Bear Dunes National Lakeshore) are a favorite destination of Great Lakes kayakers.